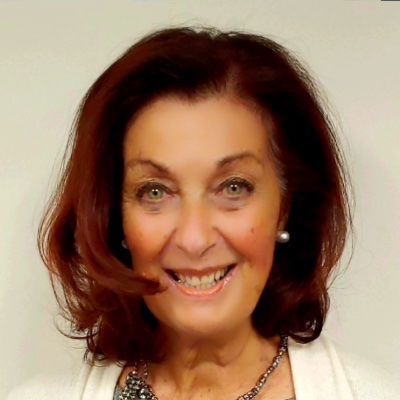 Family is the foundation of Patricia T. Perillo's life and faith is the brick and mortar built upon that foundation. Pat and her husband of more than 55-years, Joe Perillo, have built and grown multiple successful car dealerships. She proudly shares that her greatest achievement is her family. A working mom of two and grandmother of five, Pat credits her faith and purpose for keeping her family together and grounded.
To Whom Much is Given, Much Will Be Required
Pat has spent a lifetime in service. Her earliest memories include donating her time and energy to causes close to her heart. Growing up in humble beginnings, while Pat didn't always have the means to give, she gladly shared her time and her heart. Giving continues to be the driving force behind everything she continues to do. Through the Perillo Charitable Foundation, Pat hopes to inspire others to follow that example.
Give A Man A Fish, Feed Him For A Day; Teach A Man To Fish, Feed Him For A Lifetime
Pat credits being given many opportunities that through hard work, faith and fortitude, she and Joe were able to capitalize on and achieve their goals. Through the foundation she wants to pay that forward by providing education and creating opportunities for others to be inspired to achieve their own success in life.
Great Are Your Purposes And Mighty Are Your Deeds
Pat isn't afraid to roll up her sleeves and personally get things done. From involvement in her children's schools to being a driving force in her church, Shrine of Our Lady of Pompeii, to serving on numerous boards including Catholic Charities, Pat embodies the belief that with a strong community there are no limits to success. Through her life's journey, she has taken steps in the traditions of family, faith and inclusion to build up her communities. Through the foundation, Pat's goal is to pass this level of investment and commitment to enable future generations to service their communities.