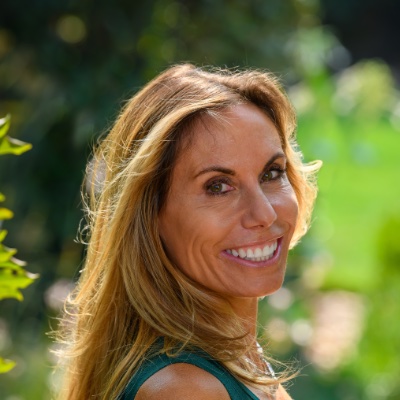 For Trish Perillo, The Perillo Foundation has been a lifetime in the making. An entrepreneur in utero, Trish grew up with her parents, Pat and Joe Perillo, instilling family values revolving around a legacy of service. Trish brings those values to her role as Foundation Co-Founder.
"The Only Place Where Success Comes Before Work Is In The Dictionary." – Vidal Sassoon
After graduating from the University of Wisconsin-Madison in 1991, Trish decided to carve her own path, leaving the safety and comforts of her family and friends in Chicago. She moved to San Francisco to build a career; there she had one dear college friend. With very little savings and no professional connections, she was driven to find a job, build and become a success.
Her fear was that she would fail and would not be able to make it on her own. Trish remembers sleeping on the floor of her tiny apartment for months until she could afford a futon. She found a recession proof job selling copying machines and eventually became the #1 rookie salesperson in the nation. Three years later she became a commercial real estate broker and again earned the #1 rookie sales agent position. She continued real estate for the next 13 years but took a hiatus after having her second child.
Joe and Pat gave Trish love, support and an opportunity to go to college. The rest was left up to Trish. Trish shares the three best gifts her parents bestowed:
A strong work ethic
A "can do" attitude
A sense of gratitude
The burning desire to succeed blazes strong within Trish and she channels that energy to do good while helping others find opportunities and passion to thrive. Trish credits her parents for showing her how a life of service feeds the soul and manifests it with these causes:
Founding board members for Circle of Friends-benefiting Stanford's Children's Hospital 2008-2011
Nativity School Parent Teacher Board Member – 2012-2013
Co-Chairperson for Menlo School's Community Service –  2013-2016.  
Menlo School Annual Fund Team To Raise Money For Financial Aid – 2016-2020. 
Menlo Atherton Foundation Board Member –  2020-present 
Steering Committee to raise money for the Colorectal Cancer Alliance – 2018-present
Lurie Children's Foundation Board 2022-present
"Other Things May Change Us, But We Start And End With The Family." – Anthony Brandt
Seven years ago, Trish joined the family as Managing Director and Vice President Marketing, Perillo Automotive. In 2013, she brought the charitable component into all of the Perillo Marketing Events, making it the company's mission to give back to the community that had supported the Perillo business since 1975.
Through the Perillo Charitable Foundation, Trish will continue to create opportunities that empower others. She looks to the Perillo Charitable Foundation to share both faith and commitment to community, creating opportunities with jobs and education."The Meaning Of Life Is To Find Your Gift. The Purpose Of Life Is To Give It Away." – Unknown